How to Perfectly Roast a Turkey!
Image via
visual
Was your turkey a disaster last year for Thanksgiving? Is it your first time preparing the traditional bird? Check out this infographic on instructions on how to prepare a great Thanksgiving turkey! Read more to see the graphic.
A Poster for all Coffee Lovers!
Coffee lovers rejoice! Have a favorite way to drink coffee? Would like to try a new way? Check out this infographic on the 38 different ways to prepare your coffee. Read more to see the full image.
Healthy Snacks for Game Day
Clearly the best decision on Game Day food is coming to JKING's to watch the game and enjoy delicious food, but if you are watching at home here are a few tips.

Football season is here and has got everybody excited. While the games themselves are exciting it also seems like the food on game day gets just as much attention. The traditional game day food, while delicious can be bad for you especially if you plan to eat it every weekend. However for those who are health conscious there are tasty options for you. Check out these healthy alternatives provided by Men's fitness.


Comfort Foods Across America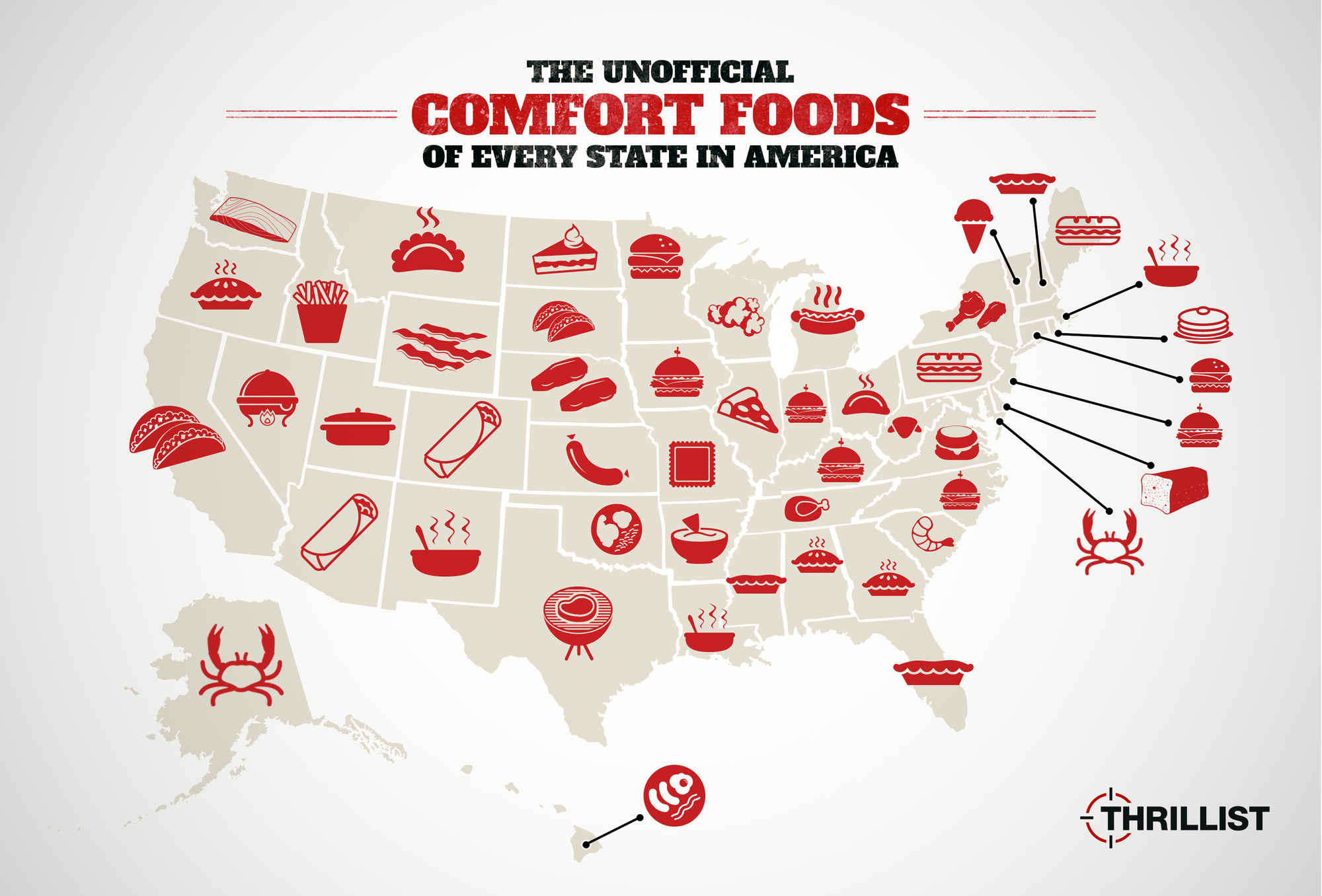 image via Thrillist
Americans love their comfort food. From childhood memories eating with family, to eating your favorite dish to cheer you up after a bad day, we all relate to comfort food. Whether it is a good burger or a hot bowl of clam chowder, one bite can send you to another place and time.
Thrilist
has compiled a list of the nation's favorite comfort food and broken them down by state. Read more to see your state's results.
Grilling Pizza this Summer
It's finally summer which means you've probably started grilling already. When most people think grilling they think burgers, hotdogs, and chicken. More adventurous folks might opt for Kabobs and even grill their ears of corn with the husks still on.
Did you know one of the best things you can cook on your grill is a pizza? Trust us you won't be disappointed; grilled pizza is what your grill has been missing. We have compiled several pizza grilling tips from some of our favorite recipes to share with you!
Tip 1: Keep your dough on the thick side. Pizza is a pretty forgiving dish but you'll need to be able to work with it on the grill a bit so keep your dough a little thicker and more even than you might for the oven. We would suggest about 1/4 thick. Grill the dough on one or both sides before topping and remember that this first step needs to be watched very closely.
Tip 2: Keep your grill clean and oiled. There's nothing worse than making the perfect pizza on your grill but then it sticks when you try to remove it.
Tip 3: If topping your pizza with heavy meats and veggies consider grilling them first then topping with them, that way your pizza won't have to stay covered on the grill as long, there is only a few minute window between a perfect pizza and a perfectly burned pizza.
Tip 4: Owning a pizza peel may help if you want to grill pizzas often. The pizza peel helps you to quickly and effectively place and remove your pizza dough.
Tip 5: Spread the pizza love. Once you become a grilled pizza expert, spread the love and educate everyone on the joys of grilled pizza!
More Articles...